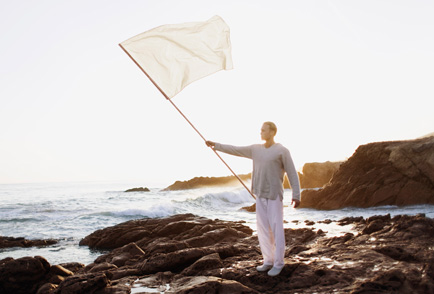 What are you offering, Howard?
These workshops / seminars are designed to train participants to use their own inborn skills and to improve them for use in a more effective manner, and to teach and practice new techniques of communication, in order to achieve more understanding and, as a result, success.
What is the difference between a workshop and a seminar?
Basically I use these terms interchangeably, for us they mean the same thing. All of my trainings are highly interactive; everyone has many opportunities to practice all of the skills and techniques covered in the course.
What is the difference between an ´in-company workshop´ and a ´public workshop´?
In-company workshops are ordered by the firm for their employees. Usually these courses take place in company offices, though it is often better to experience the workshops outside of the workplace in a more relaxing, comfortable environment.
A public workshop has an "open enrollment", i.e. anyone can join. These courses are held in a variety of settings, from a hotel conference room to a cottage in the country, or anywhere else we can enjoy a pleasant setting away from the workplace.
How many people can participate in these seminars?
This depends on the wishes of the client. In most cases the group is 6-12 people strong. There are certain advantages to all different group sizes and these advantages are developed and utilized each time. There is no limit to the size of the group, as long as the space we have can accommodate everyone.
How closely do you work with the participants?
It is my pleasure to work with each and every person individually. This is evident at all times. The activities we do together and the constant feedback indicate the understanding of the whole group. That´s why and how we all learn from each other. This dynamic is a delight to behold and to be a part of.
What is your guarantee?
I am not satisfied until you are satisfied. If a participant or organization is disappointed with a seminar, we will make an agreement to continue my work with you at no extra charge, until you are satisfied. It´s that simple.
What methods do you use?
The methodology is based on a composite of a few various disciplines. The principles of Suggestopedia and NLP are paramount, while other tricks are employed for specific purposes such as memory retention, enhanced intelligence, seduction, et al.
Press release
Howard Rokofsky (NYC, 1966) has been dealing with clients from a wide range of professional fields for his entire life. As a teenager, he owned a sports collectors mail-order business and since graduating university and moving to Europe in 1990, he has been teaching English courses for both local and multinational enterprises. Since 2002, he has been running Management Communications seminars and workshops with an emphasis on Presentations, Negotiations, Assertiveness and Persuasion. His clients have included the state-run electricity provider CEPS, the automotive conglomerate Fiat, Hewlett-Packard, commercial bank CSOB, Supermarket concerns Tesco and Del Vita, Pharmaceutical giant Sanofi-Aventis, as well as various training agencies offering Howard´s services to their demanding clients.
He speaks, in addition to his native English, fluent Czech and Dutch. He can manage in German and Italian but his Spanish isn´t as good as it used to be.
He considers his successful, intimately personal methods to be a combination of his experience as a Suggestopedic trainer, constant self-education and his never-ending desire to be the best trainer he can possibly be. This is reflected in his motto, to provide all clients with more than they expect.
The comment he hears most often from participants is "You know, Howard, I have been to such trainings before, but you do it completely differently!" usually followed by a comment about how refreshing the past two days have been. This is no surprise, considering that Howard has developed his material from an enormous range of sources and personal experiences.